Secure Data Destruction & Certification
We will ensure all data bearing devices will be managed and disposed of securely and in full compliance with current regulations in accordance with the UK Governments Environment Agency.
The standard procedure for the management of data here at Masters Recycling is that of the removal of all data bearing media from any device we process, this includes, PC's, laptops, servers, printers and mobile devices. In doing this the risk to data is managed and concentrated in one controlled area of our facility, where all our Data Destruction Procedures are performed.

We are able to offer a range of data wiping and data destruction processes according to the individual clients requirements.

Masters Recycling will provide certification for all received WEEE (Waste Electrical and Electronic Equipment) from your organisation that they have carried out the required procedures to ensure that all client data has been completely removed from all electronic devices by means of sanitation to DoD 5220.22-M standard. If this is not successful the devices are shredded and destroyed.
You will on the processing of your WEEE Recycling recieve by email a Consignment Note that details and breaks down into the various waste streams which is compliant with the Environment Agency, and complies with 'The Hazardous Waste Regulations 2005'.
Please click the button below to view a sample Consignment Note from Masters Recycling.
Please click the button below to view a sample Certificate of Destruction from Masters Recycling.
Sample Certificate of Destruction
Masters Recycling Data Destruction Procedure
Secure Storage
Our facility is secured with 24 hour monitored alarm and CCTV. All equipment is stored in a secure (locked) and monitored facility until the data destruction has taken place.
A Masters Recycling Employee will destroy all data on bearing devices using our following procedures: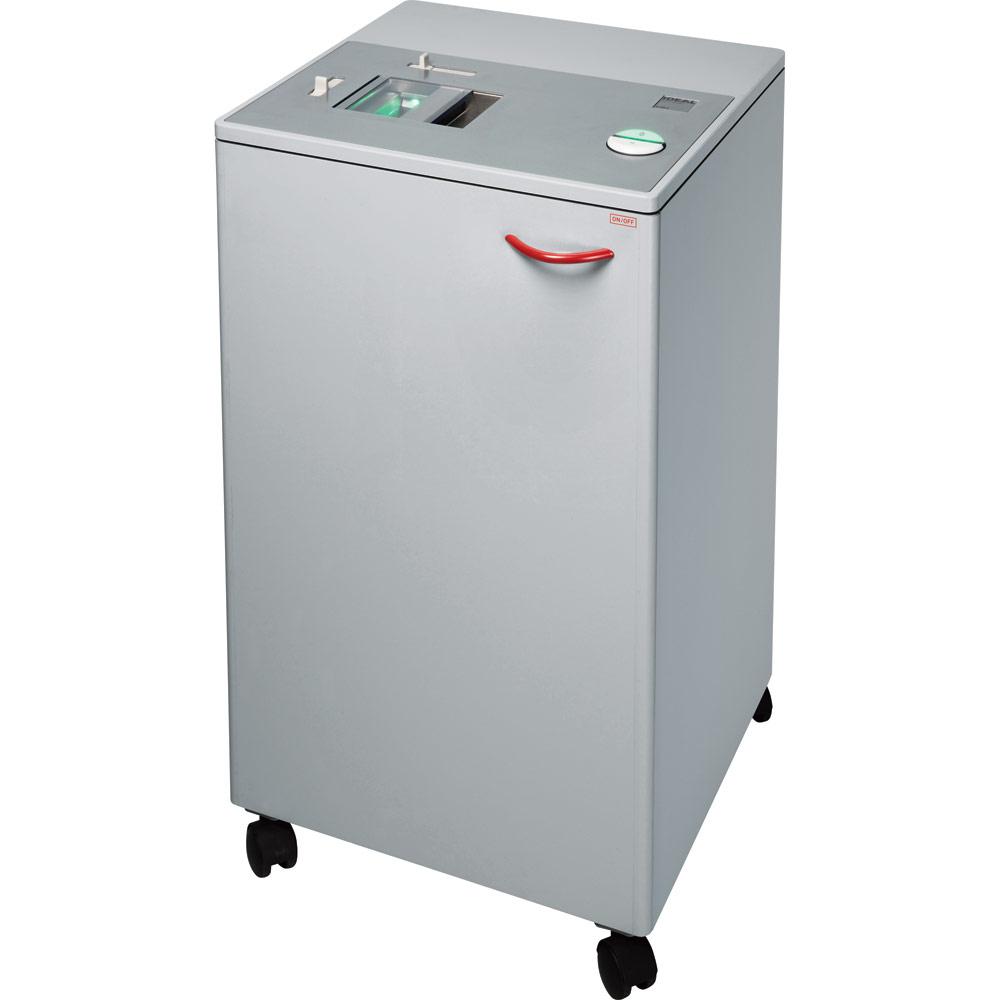 On Site Data Destruction: Should a clients requirements stipulate that their data bearing devices be dealt with on site,then we can accommodate this with our 'On  Site Data Destruction' service which is available for a service charge of £30+VAT, and then £4.00+VAT per drive
This is done by members of our team bringing our IDEAL0101HDP Hard Drive Punch to your place of business where they will then proceed in rendering the data bearing device unusable, this is achieved by the IDEAL0101HDP punching a hole completely through the hard drive, rendering any of the stored data unaccessible.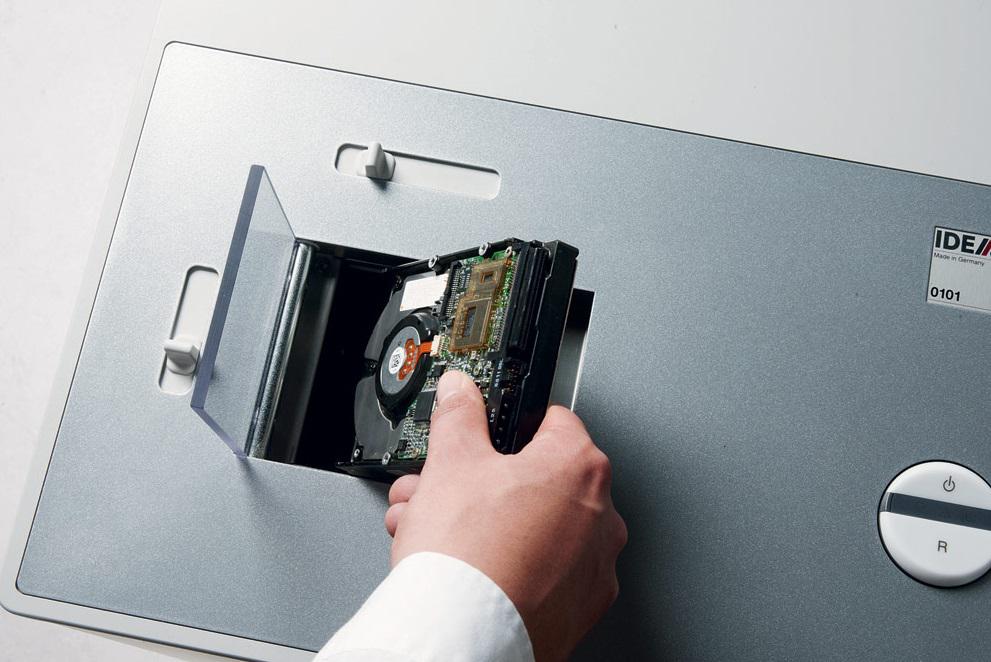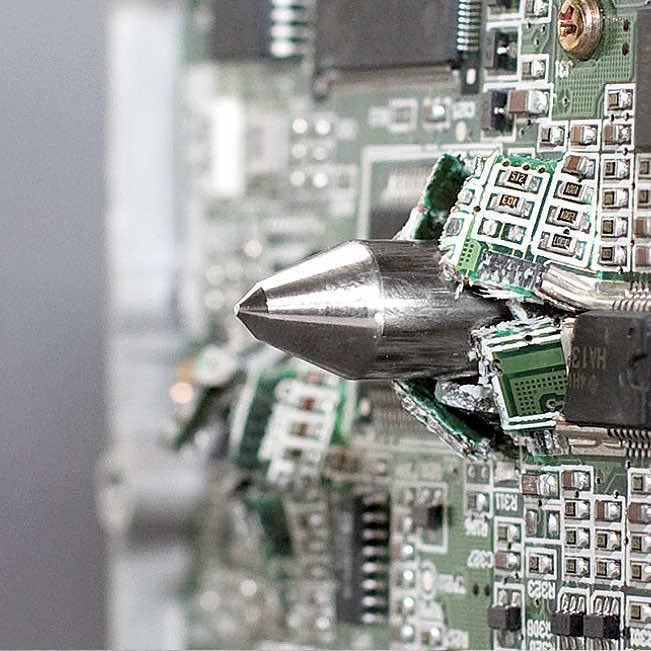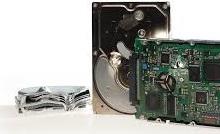 Disk Sanitation: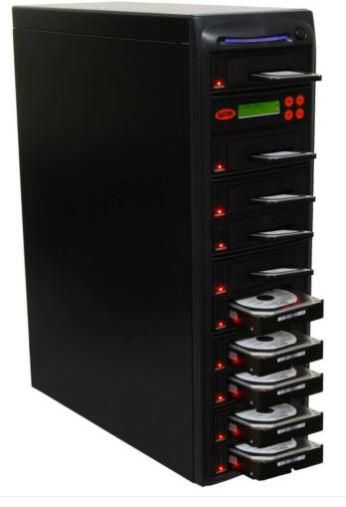 Wiped to DoD 5220.22-M Standard which complies with USA Department of Defense (DoD 5220) standard.
A software-based method of overwriting erases all the data bit-by-bit 3 times to ensure permanent deletion. This completely destroys all electronic data residing on a hard disk drive or other digital media by using zeros and ones to overwrite data onto all sectors of the device. By overwriting the data on the storage device, the data is rendered unrecoverable and achieves data sanitisation.
Crush: Device placed in a specialised machine and crushed with a considerable amount of force. Then shredded (National Institute of Standards and Technology's (NIST) Special Publication 800-88 Guidelines for Media Sanitization)
Shred: Shredded according to the National Institute of Standards and Technology's (NIST) Special Publication 800-88 Guidelines for Media Sanitization.
Software Reset: A factory reset, also known as master reset, a software restore of an electronic device to its original system state by erasing all of the information stored on the device in an attempt to restore the device to its original manufacturer settings. Doing so will effectively erase all of the data, settings, and applications that were previously on the device.
Book a collection today
A colleague from our 'Collection Team' will contact you to arrange a mutually convenient time.